Home>>HERON modular systems>>Tutorials, examples & support
Tutorials, System Examples and Support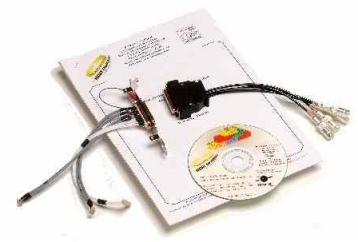 We want you to be able to use your first system on the day you receive it (part of our customer charter). Our Software installation programs and automatic confidence checks are designed to get your system installed and operational quickly and simply. These are delivered with your system on the HUNT ENGINEERING CD. We have multimedia presentations on that CD that show you how to install and use the system. - if you cannot wait until you receive your system, you can request a CD from us.
When your system is installed and your development tools are working, you want to see how the system that has been configured for you, can be used. We provide a "system document" that has been written specifically about the configuration that you asked for. This is why we ask questions about how you will be using the system - we can then explain how you will use products that have been designed to be as flexible as possible, and point you towards the features that will be useful to you. The more you tell us the more we can help!
If you need more help you can take a HERON/HEART training course. This can be purchased at the same time as your hardware and you can be trained on your own system.
Cables
Normally hardware is supplied without cables. However, we can provide cables to interface to your module on request. See individual product sheets for information on the cable set that can be supplied with that module. This is included in the product price but you need to specify cables at the time of ordering.
Clocking
I/O devices need to be clocked to provide the sample rate of your system. In a HERON system there are many ways of doing that. There are standard frequencies that can be divided (100Mhz is common on our FPGA based modules) or used directly. There are often sockets for additional "internal" clocks. Connectors are available for connecting you own "external" clock via a cable. C6000 modules can provide clocks using programmable timers. If you discuss your needs with us we can probably provide the oscillators or cables to make it easy to achieve what you need.
Software examples
Our CD contains standard software examples for each I/O module. It also contains example FPGA projects for those modules. Each of the software components has an examples section too. That's why there's a "Getting Started" section on our CD
On our CD there are also multimedia presentations that will teach you how the tools work, what they are for, etc. This is an important part of getting started quickly - use them!
Support
Of course we provide technical support for your system, via dedicated email, phone and fax lines. Email is the best way to contact us for support but first look at the material provided on your CD -- we have probably answered your questions already in one of our multimedia presentations, or tutorials. Of course don't forget the user manuals also provided on the CD.
Naturally, as your project progresses and you need more systems we will already understand what you are doing and your need for cables, examples and support will be less. Then you can benefit from other aspects of our customer charter.
Talk to us
This page is telling you about part of what HUNT ENGINEERING does for you. This is an important reason to deal with us. Often people only appreciate what we do after using another vendor who does not give them as much help. The important thing to remember is that we can only help you if you help us to understand your needs.
What we need to know is :-
What parts of each I/O board will you use? (No. of channels, internal/external clock etc. If you have multiple I/O products will they all use the same clock, or independent ones?)

How fast do you expect to use the products? (We often provide oscillators for I/O boards that are the frequency you need, sometimes what you expect to achieve is not possible - talking to us will allow you to find that out as early as possible)

How will the data be flowing in your system? (We will configure your system document to reflect this, and if we supply a system software example we want it to be as close to how you will use the system as possible).

How will your system function? (Will you process single samples, or blocks of samples? How fast do you need to achieve that? - this is not to steal your secrets, but to allow us to describe how the products can meet your needs)
Of course you will rarely remember everything when we first speak, so expect us to ask you more questions. This is simply so that we can provide better service to you. We want to help make your project a success - part of our charter to you.