Consulting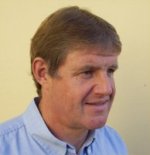 I am enjoying my state of partial retirement, and intend to continue to do so. I have no interest in a full time job any more. However I have been enjoying some small consultancy projects, I am always interested in discussing possible future projects.
I have a wide range of experiences and skills that could be useful, solving business and technical problems:-
Running a business for over 20 years, I had to plan for, and react to many things. We did our own product specification, design, manufacture, test, marketing and sales, so I have many skills with Databases, Websites, Documentation, Trade shows, office and factory infrastructure etc, as well as Electronics hardware, firmware and software, which you can find out more about below.
Ethos
I would rather turn down a project than do something that I do not believe to be the right thing to do, and indeed have done just that. Equally if I cannot provide excellent value for my fees, or do not have the skills you need, I will be happy to tell you that, and recommend a better path for you if I am able to.
I need to be excited and interested by a project to give my best, but the strangest things do that!
So feel free to ask me if you think you have something that I can help with, and I will do my best to be honest and helpful.
Dotstar Design Services
One of the projects I am doing is helping to set up a new Electronics Design Services company Dotstar Design.
I am doing Business Development, searching for some interesting projects where we can offer some or all of :-

System Specification and Design
Custom Hardware design
Schematic Capture
PCB layout and Simulation
PCB manufacture and Assembly
Software and FPGA development
System test

I will also be acting as a technical and business consultant to Dotstar whenever I am required.
We would like to hear from people who have electronics needs however well defined and whatever size and complexity. I would also like to hear from companies who are not sure how to use Electronics to help their business.
Signal Integrity
It is now clear to me that every electronic product designed today has potential issues caused by Signal Integrity effects. The question is whether they have been well understood and dealt with in the best way possible, or have been ignored and left to potentially cause problems with the product at some later stage.
If in your design you ignored them and have not yet been bitten by them, you are very lucky. Signal Integrity problems can cause erratic and unexpected behaviour or reduce the lifetime of your products.
What is Signal Integrity (SI)?
When Electronic circuits are joined together, there is a signal that can be defined by some voltage waveform and a current waveform. This signal is driven with a certain specification (level, speed, shape, timing) by the driver circuit, and must meet some requirements (level, timing) of a receiver circuit.
It used to be the case that the PCB trace that connected them could be thought of as a perfect (instantaneous) connection, so you could make your design using only the data sheets of the two circuits. If you connected them over a long cable (or radio channel etc.) then you needed to do a bit more than that because the connection was no longer perfect.
Some years ago, the electronic devices being used in most circuits became so fast (rise and fall time rather than clock rate) that even the PCB traces could no longer be assumed to be perfect. They became "Transmission lines" which come with their own behaviours that can be explained by simple science, but that most engineers don't even think about.
It is vitally important to understand the principles of transmission lines and the paths of the return currents as well as the signal currents to be able to properly design an electronic board or system. You must plan your system for good Signal Integrity from the start, so that you can achieve not only the function, but speed, reliability and Electromagnetic Compatibility (EMC).
Now because the driver and receiver circuits are no longer fully characterised by the data sheet, you need to simulate the connections using models of the driver, transmission line and receiver together. You also need confidence that the simulation results actually represents reality - otherwise you are wasting your time, then you need to be able to look at the simulation results and interpret if it is acceptable or not, and if not what can be done to make it acceptable.
I would be happy to discuss offering training in Signal Integrity (SI), consultancy for your new design to help you get it right, or problem solving if you now have a problem that you cannot work out.
Electronics Experience and capabilities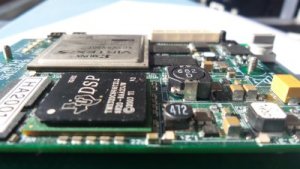 I have Electronics design, manufacture and test experience from the simplest of discrete circuits through to mixed signal designs involving fast processors, FPGAs, Memory, fast ADC and DAC as well as fast serial interfaces.
The HERON product range can be seen at the old website of HUNT ENGINEERING here.
The HAWK products that we had in development were much more complex, and would have been faster, denser and more complex, while also being more manufacturable, reliable and predictable.
I still have experience of hardware design, and have the CADSTAR tools to design them, the manufacturing equipment to assemble BGAs, 0402s etc. on both sides of PCBs, using Vapour Phase soldering to bring a very controlled and reliable process. I still have lots of computers and test equipment, but have not been keeping them up to date.
So I still have quite a powerful capability for electronic hardware and software projects and would be happy to discuss how I might be able to help with your needs.
CADSTAR Design and SI Simulation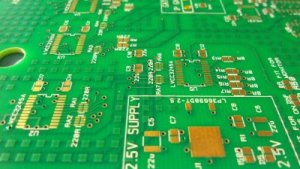 For some years my team and I used CADSTAR to design our own products, using it as a tool to create schematics and Printed Circuit Boards (PCBs) for our products.
When we started to work on Signal Integrity, we tried using external consultants to simulate our designs. Sadly we found that we could not find anyone who was willing to interpret the results and tell us what to do to solve the issues.
So we bought the CADSTAR (Signal Integrity Verify) SIV add on to be able to make IBIS simulations of our products. The vendor could tell us how to run the tools, but not what the pretty picture meant, nor what we should do next. So we spent a couple of years simulating some of our old designs and correlating the results with measurements taken from the products. Then we designed products using the simulations, and built them so that we could test the results. This gave me a lot of confidence in the simulations that I can perform with SIV.
I still have the CADSTAR software version 12.0, and have used it to complete designs for customers taking care of SI from the very start, and have also taken CADSTAR designs made by others and have simulated them, providing assessments of the SI, and clear instructions of what is needed to get the best SI for the design in the real world.
If you have needs like these, I would be happy to discuss them with you.
Signal Processing
Signal processing is an enabling technology that encompasses the fundamental theory, applications, algorithms, and implementations of processing or transferring information contained in many different physical, symbolic, or abstract formats broadly designated as signals.
Over the years I have used signal processing myself, and have had the pleasure of discussing many Signal applications with potential and actual customers of HUNT ENGINEERING.
I do not claim to be an expert programmer of DSPs or FPGAs, although I can do both of those things, but I have some experience in coming up with ways to process signals in the real world to implement systems.
I would be happy to discuss Signal Processing projects that you would like help with.